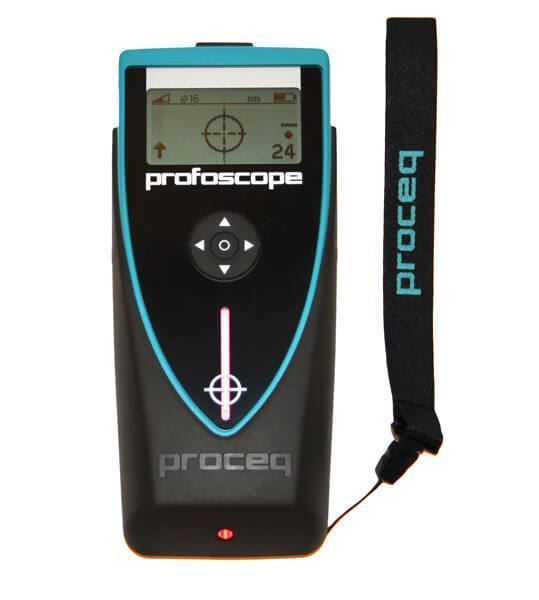 Locating rebar is essential for a safe work environment and to minimize impact to structural damage of reinforced structures prior to coring, drilling, or cutting. The Proceq Profoscope+ uses the eddy current pulse induction principle to accurately detect rebar location. This system also has the capability to measure cover thickness (depth to rebar) and is the most effective and efficient way of measuring rebar diameter.
Since the eddy current pulse induction principle is not influenced by concrete composition or humidity, it often leads to a more accurate cover measurement compared to other testing techniques.

This covermeter is easy to use with an integrated display and assisted detection feature. It's small design makes it mobile and simple to deploy in almost any project condition can be deployed with single handed operation. 
Can be used to identify rebar location and midpoint between rebar, and can be pre-programmed to alert the technician when instrument is approaching minimum required cover depth.